---
Latest News
Carolyn LeCroy's Book Wins Award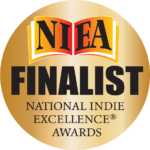 Our interactive workbook for children of incarcerated parents has been recognized by the National Indie Excellence Awards. This is a great honor for our founder, our program, and for the children we serve. Read more.
---
Summer Filming is Heading West
The last few months have been very exciting for The Messages Project. We have been filming a large number of messages in prisons across the country so that hundreds of children can receive personalized presents from their moms and dads. Our program is currently working to help families in Virginia, Oklahoma, and even California! Each recording costs approximately $15 to create, so your donations are always appreciated.  Read more.
---
Sample Pages of A Parent's Message Now Available

The Table of Contents and a few other pages from Carolyn LeCroy's new book, A Parent's Message, are now available to download from our site. Click here to view them. Learn more about the book and order your copy.