---
Latest News
Help The Messages Project Win $50K for Children with Incarcerated Parents
Carolyn LeCroy has been nominated to win the Eagle Rare Life Honor. If selected, our program would receive funding for thousands of children. We need your help! If our supporters vote every day, Carolyn could win this award that she so greatly deserves. Read more.
VOTE NOW
---

Interactive Book Wins Gold Medal
The Florida Authors and Publishers Association (FAPA) has honored Carolyn LeCroy with her second book award. A Parent's Message was selected as the gold medalist (top honor) in the Education Division of the annual awards. Read more.
---
Carolyn LeCroy's Book Wins Award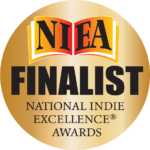 Our interactive workbook for children of incarcerated parents has been recognized by the National Indie Excellence Awards. This is a great honor for our founder, our program, and for the children we serve. Read more.
---
Sample Pages of A Parent's Message Now Available

The Table of Contents and a few other pages from Carolyn LeCroy's new book, A Parent's Message, are now available to download from our site. Click here to view them. Learn more about the book and order your copy.