"A Parent's Message" is an interactive book of activities for families of incarcerated loved ones.
If you have a family member behind bars, or if you care for or work with children who have a parent in prison, this is a great book for you and your family to share. This text will act as a guide through the reunification process, and it includes removable worksheets that both kids and parents can complete to establish and maintain a healthy bond. This book:
Aligns with goals of Parent Education Programs
Uses format for voluntary facilitated groups and/or self study
Supports incarcerated parent's identity as a parent not offender
Facilitates re-establishing child-parent contacts, ties, and bonds
Fosters respectful kin or other caregiver family relationships
Provides lessons to translate parental love into parental caring
Promotes providing honest, factual information to the child
Uses mail – more beneficial, most common, least costly contact
Incorporates examination and evaluation of behaviors and progress
Evaluation and Record of Attitude Change and Personal Growth
It contains:
112 Pages of Parent Study Worksheets/Mailings
64 Parent-Child Communication Tear-Out Pages
24 Meaningful Parent Messages
20 Topics of Study and Communication
9 Focus Character Traits
26 to 52 Weeks of Purposeful and Personal Programming
---
Purchase Information
The cover price for personal use of this book is $20. If you would like to buy copies for yourself or others impacted by parental incarceration, please click here:
We are offering special discounts on bulk quantities of this book for Departments of Corrections and other related institutions. If you would like further information about our great savings options and learn how you can save up to 30%, please contact us or fill out this form.
---
What Others Are Saying

"This book is a must-have for Departments of Corrections. A practical, insightful resource that lays the groundwork for reunification of families separated by incarceration. It's an interactive workbook and program that supports the parent-child bond and will improve outcomes for the kids. I highly recommend this book!"
~Cheri Fuller, Executive Director at Redeeming the Family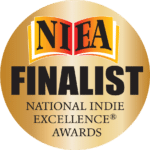 "A Parent's Message is a creative and engaging workbook for parents who are incarcerated. The activities and messages are clear and interesting and can help incarcerated parents and their children deal with the many emotions they experience during this time of separation. The activities in the workbook can also help incarcerated parents better understand how children may be feeling and what they be thinking while the parent is incarcerated. Importantly, each activity in the workbook gives the parent the chance to tell the child how much they are loved."
~Danielle H. Dallaire, PhD, Associate Professor of Psychology at The College of William & Mary
"A Parent's Message: An Interactive Program Supporting Parent-Child Bond is a dynamic and well-crafted workbook. Ms. LeCroy understands that the United States is an incarceration nation that often forgets those left behind by a parent's incarceration — the children. To stop the madness of intergenerational incarceration, Ms. LeCroy has created thoughtful, interactive worksheets that can be exchanged between parent and child to work at maintaining a bond despite being separated by the fences and walls that surround American prisons. It is my hope that federal and state correctional systems, educators, private companies, and organizations that support parents and children will take notice of this one-of-a-kind workbook."
~Brian Inks, LCSW, Licensed Clinical Social Worker
"Finally…an interactive book to share between a parent and child to help keep the parental bond intact and strong while they are separated from one another.
I am a grandparent who witnessed firsthand the heartache a child (my grandson) and mother (my daughter) went through while being separated due to incarceration. I was asked the difficult questions from my grandson. Out of respect for my daughter, I struggled because I didn't know how she would want the questions answered.
A Parent's Message is wonderful because it allows the incarcerated parent to answer the questions personally. Both parent and child can share their feelings with each other, and the activities help keep the parent and child connected while they are physically separated. The book also encourages positive relationships between the parent and caregiver, as we all know that is best for the child.
I work as a visitation coach for children and their parents who are in the system hoping for reunification. I have had parents who have been released from prison and are going through the reunification process who have said, 'My child doesn't know me,' 'I am a stranger to them,' 'I don't know what to say,' or 'My children cry because they don't know me.' It is heartbreaking. If these children were able to have A Parent's Message while their parents were incarcerated, I am sure it would have been a different outcome.
A Parent's Message helps the parent work through his or her feelings, and it also addresses the child's feelings. The book teaches about choices and how to handle anger, but most of all, it helps both the parent and child know how much they are needed and loved by each other.
It has been proven if parents are connected/bonded to their children when released from prison, they are less likely to go back to prison. I believe A Parent's Message should be available to every prisoner who is a parent or any recently released parent who is working toward reunification with their children."
~Willie, Visitation Coach/Family Support Partner, Mother of Incarcerated Daughter, Grandmother of a Silent Victim of Incarceration
"I just finished reviewing A Parent's Message from cover to cover. I'm unexpectedly in tears. It's perfect, through and through. Well-thought out, responsible, easy to understand and follow AND follow-through. There's so much I have wished for my crew, to help them understand and process all that incarceration means. Thank you so much for writing this book. I am very grateful."
~Shelly Duffer, Mother of Children Affected by Incarceration
"I like the book's intentions and the opportunities that it presents those who are interested in supporting healthy families."
~Christa

Have you read the book? Tell us what you think!
---
About Carolyn LeCroy
Carolyn LeCroy is an award-winning film and video producer through her company Women In Transition, LLC.
In 1994, Carolyn had a successful career and two sons. Then, she allowed a friend to use her storage unit. Carolyn was arrested and sentenced to fifty-five years in prison for possession of marijuana with intent to distribute. In prison Carolyn witnessed firsthand the effects of broken relationships between incarcerated parents and their children.
When paroled in 1996, Carolyn couldn't shake the feelings of unhappiness and broken bonds. In 1999, Carolyn took a camera crew and went back to prison – to record video messages from inmates to send to their children and families as Christmas gifts. The Messages Project was born.
In 2008, Carolyn was chosen as one of CNN's Top 10 Heroes of the Year – and The Messages Project was thrust into the spotlight.
Carolyn LeCroy has worked with State Departments of Corrections and non-profit groups working with inner-city youth. Carolyn conducts workshops and training, provides motivational speaking, and does consulting and film work for state agencies, private facilities, and non-profit groups.
About The Messages Project
The Messages Project, a non-profit 501(c) (3), was established by Carolyn LeCroy in 1999. The Mission of The Messages Project is to rebuild and maintain the
connection between imprisoned parents and their children left behind.
The Messages Project has become a robust prison parenting program and has expanded into several states and community provider agencies. The Messages
Project is supported by the Corrections Corporation of America (CCA).
About Ruth E. Clark, Ed. D.
Dr. Clark is a retired educator of nearly thirty-five years in education for the at risk and special needs children in both private and public schools.
Dr. Clark is the author of award-winning children's picture books. Dr. Clark writes extensively on child development, parenting, parent-child relationships,
grand-parenting, and related topics.
About Read To Someone You Love
In 2009, Read To Someone You Love (RTSYL) was founded as the outreach service arm of Hibiscus Publishing. RTSYL supports family literacy and family relationship-building. Read To Someone You Love – The Program is designed to build bonds and relationships using books as the conduit for love, trust, and sharing one's self.