Your gift will make a difference in a child's life.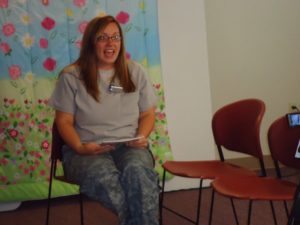 It is said that a child of an incarcerated parent who doesn't retain the parental bond is 6 times more likely to become involved in the criminal justice system. Our program makes a difference for the youth of today by allowing these children to maintain the important family relationship they need to help them stay crime-free.
The project began in Virginia, but has expanded far beyond. Nebraska and Missouri are just two of many states in contact with The Messages Project about initiatives to institute the project in their prison systems. The video messages are filmed throughout the year. But there are three holidays that we especially cherish focusing on: for Christmas, Mother's Day, and Father's Day.
The cost is only about $15.00 per recording, and production is fully funded by tax-deductible contributions from supporters like you. Won't you please help by making a donation to the Messages Project?
Monetary donations for the Messages Project may be made through the convenient PayPal link below. Checks or money orders (made payable to The Messages Project) and new or gently used children's books may also be sent via land mail to:
The Messages Project
PO Box #8325
Norfolk, VA 23503
If you would like to volunteer your time or skills, please contact us to let us know. Thank you!
Your donation is tax deductible. The Messages Project is recognized as a 501(c)(3) charity organization.