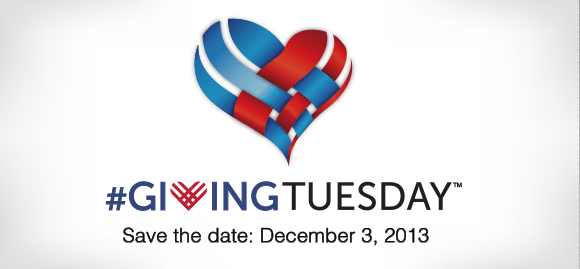 Black Friday. Small Business Saturday. Cyber Monday. 

Giving Tuesday.
The conclusion of your annual Thanksgiving feast will likely put you in full holiday shopping mode. With Black Friday sales starting before your dishes are even washed, it's almost natural to instantly grab your wallet and start crossing items off your Christmas list.
But following the push of these weekend deals comes another important day: Giving Tuesday (December 3, 2013). This day, which is recognized as the Tuesday after Thanksgiving each year, calls attention to nonprofit organizations like The Messages Project…organizations that need your help to make charitable giving possible throughout the holidays and into the new year.
As you know, The Messages Project focuses a great deal on keeping families connected when that bond is needed the most — during traditional holidays that may otherwise seem somber due to physical separation. This Giving Tuesday, please put children of incarcerated parents on your list. Plan to join us in a cyber effort to give smiles and hope to kids who are so often the silent victims of their parents' crimes. There are numerous ways you can Give 5 to help us achieve our goals, and some of those ways won't cost you a dime!
Give 5 minutes of your time.

Invite your family and friends to learn more about our program. Suggest they "Like" us on Facebook, Follow us on Twitter, or sign up for our email newsletter. Post an #UNselfie (click image below for instructions) on all your social networks to raise awareness. Chime in on Twitter as we host a live chat about the effects of parental incarceration on December 3 at 5 p.m. (PST). You can also donate Tweets to The Messages Project. All of these options are 100% free!
Give $5. Make a monetary donation to our program via PayPal. Each message costs approximately $15 to create, from start to finish, so every little bit helps!
Give 5 books. Find new or like-new children's books in your home (or ask others to check their bookshelves) and mail them to us. Want an even easier way to donate books? Purchase directly from our Amazon Wish List.
Give 5 hours of your time. Pledge to volunteer a few spare hours in the manner of your choice. Host a local fundraiser, take the time to educate others on what we're doing, or even help us with filming if we're in your area.
So, the question really isn't "What can you give?" It's "What will you give?" Let us know how you plan to join us on Giving Tuesday by leaving a comment below or on our Facebook page, or by mentioning us on Twitter. Include hashtags #MessagesProject, #GivingTuesday, and #Give5 in any social media posts you make.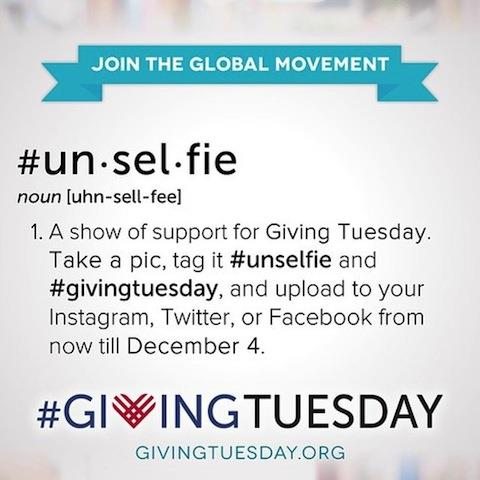 Download our #UNselfie template, print one, and add your own reason for giving. Then take a picture of yourself with your sign and share it on all your social networks to spread this charitable, unselfish effort.
Here is a sample photo that one of our volunteers shared on our Facebook page:
Get creative. We can't wait to share your stories!